5 most beautiful Gardens in Funchal – Madeira
Published on:
February 25, 2023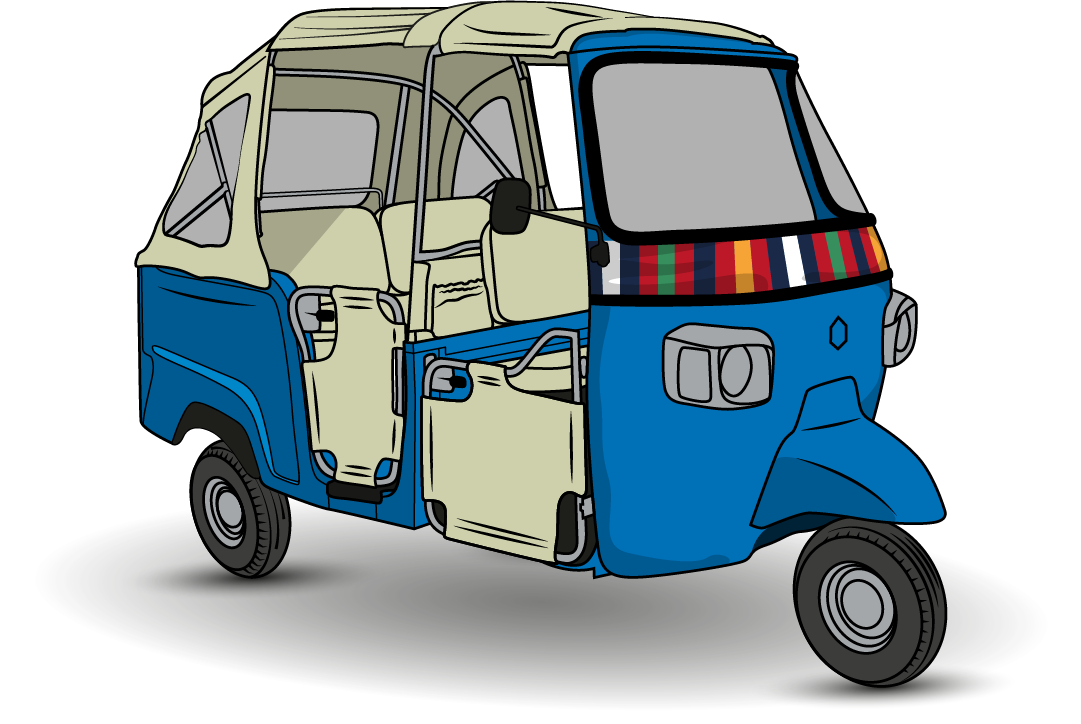 Blog
5 most beautiful Gardens in Funchal – Madeira
Tropical weather all year round, mountains covered in trees, mesmerizing beaches, nature all over the place, and home of some of the most breathtaking Gardens in the World.
Yes, we are talking about Madeira island, a gem in the Atlantic Ocean, with such charming characteristics that make it hard for anyone to pass and visit. And in this post, we are sharing what we believe, to be the 5 most Beautiful Gardens in Funchal.
Although, some might claim, that Madeira's best feature is its nature, the well-preserved existence of many vegetation, and animals.
The flora in Madeira is without a doubt something truly special and cherished by locals, and visitors, whether up in the mountains or even at their gorgeous gardens in the city of Funchal
There are many gardens throughout the city, but we took the liberty to choose a selection of the 5 most Beautiful Gardens in Funchal – Madeira, to help narrow down your choices. It wasn't easy to choose only five, and the choices might be controversial for some, but here we go!!
Here is our selection of the 5 most beautiful gardens in Funchal – Madeira
The Botanical Gardens
We start with a garden that has a few decades, the Botanical Gardens, situated in the city center of Funchal.
Idealized and built back in the 17th century, this garden is still a must-see for all when visiting the island.
The Botanical Garden has more than 2000 exotic plants from all seven continents, some are considered to be endangered, although in this establishment these are well preserved and taken care of.
These plants are spread over eight hectares, five are landscapes that show a wide variety of trees, shrubs, and flowers.
Also if you are an orchid lover, here they have an exclusive area for them.
They take preservation to the next level, by having a research and conservation area, with a solo mission to preserve endangered plants.
Bear in mind if you want to visit this place you can with us at Tukway, with our Funchal old town & Botanical Garden tour.
Palheiro Gardens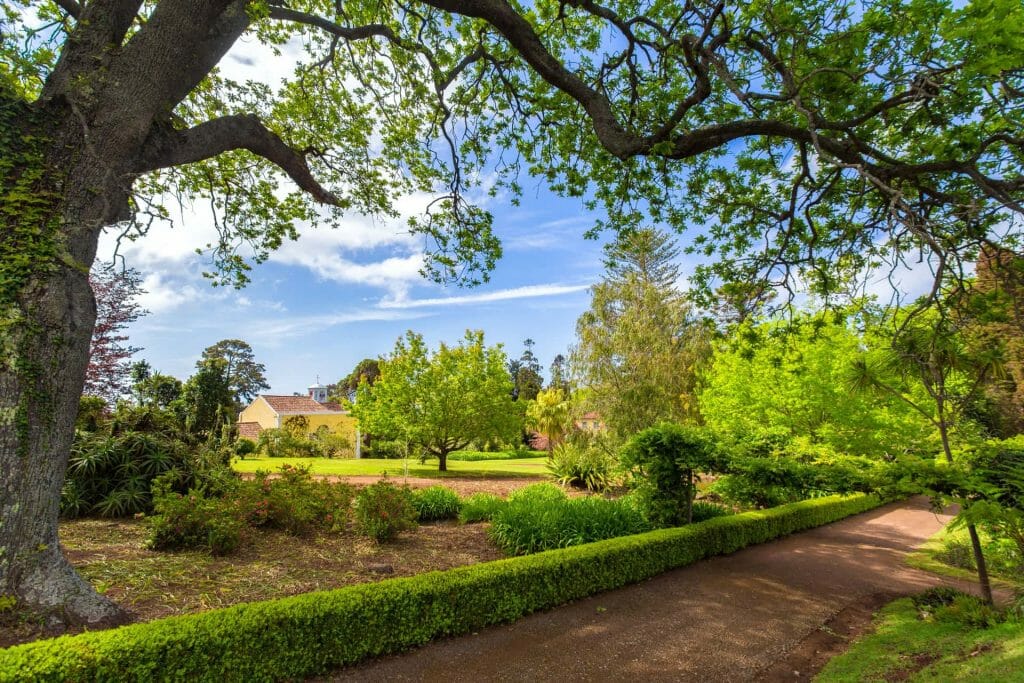 With a prime view of the hills of Funchal, you will find the Palheiro Gardens.
This garden is also known for having one of the most exquisite views over the city of Funchal since it is situated 500 meters above sea level.
A breathtaking place that provides a grand variety of plants, being that its oldest is over 200 years old.
Fun fact, these 200-year-old trees were planted by the first owner of the garden, the first Conde de Carvalhal.
Amongst all these trees, are Hibiscus, Jacarandas, forest blossoms, corallines, and so many more waiting to be discovered at the Palheiro Gardens.
Are you curious to see and experience the amazingness of these beauties?
If so, we can take you on board our fun and comfortable tuk-tuk, on the Funchal Old Town & Palheiro gardens tour.
Monte Palace Madeira Garden
The Monte Palace Garden is located in Monte, inside the Monte Palace premises.
It was designed by José Berardo and opened to the public in 1991.
This not only provides one of the most beautiful gardens you will see, but also a variety of activities and museums.
At the Monte Palace Garden, you will find mostly tropical vegetation from different areas from different parts of the world, and in between all those trees and bushes one of the most unique and important tile collections in Portugal.
In the midst of all the nature, you will also find Chinese and Japanese elements, several Buddhist sculptures, and many other sculptures filled with stories eager to be seen.
In the middle of this grandiose place, there is a majestic small pond with gigantic koi fish and Japanese look-alike figurines and bridges.
We advise that before going there, you do so with time to enjoy all its splendor.
A devoted area to the Madeiran flora exists at the Monte Palace Garden, with several species of the Macaronesian Laurissilva, and other endangered species such as the "Mocan".
The Monte Gardens & Toboggans tour and the Funchal Old Town & Toboggans will take you near by this special place if you feel like adventuring in this garden.
Quinta Magnólia Garden
Situated 10 minutes away from the Funchal center, in the Lido area, this property dates back to the 19th century, when J. Howard March decided to build an estate that was called "Quinta Magnólia".
In 1980, after being bought and sold many times, the Quinta de Magnólia estate was acquired by the Regional Government until today.
This estate is open to the public, whether you simply want to enjoy being in contact with nature, play some tennis, paddle tennis, read a book, or simply enjoy the garden with friends and family you can.
It has around 35,000 m² of space, with a wide range of botanical trees, and overall vegetation to receive anyone.
At Tukway you can choose the Quinta Magnólia Garden as one of the spots on our Myway tour.
A service that allows you to pick over 25 unique places, to design your own exclusive tour ride with one of our knowledgeable storytellers/guides.
Panoramic Gardens – Lido's Promenade
The entire Lido's promenade is considered to be the Panoramic gardens, and it occupies around 5.400 m2 of space.
If you are a nature lover, you will love to know that the vegetation in the Panoramic Gardens is grouped into four different themes: the Coastal Indigenous Flora, the Medium Altitude Indigenous Flora, the Cacti and Succulents, and the Tropical Zone.
Although, if sports is something you are looking for here, you will have a variety of choices, such as golf and paddle tennis court, a small basket court, and even playgrounds.
Not only this promenade presents many interactions, but there are also many coffee shops and restaurants with a beautiful sea view throughout the entire course.
Our Câmara de Lobos Fishing Village and Cabo Girão Skywalk tuk-tuk tour will give you an opportunity to start at Lido's new town hence giving you the opportunity to experience this garden.
Hopefully, this article has helped narrow down your choices when having to pick which garden to visit whilst on Madeira island.
These amazing gardens not only present an immense offer in vegetation and endangered species, but also present many activities like paddle tennis, tennis, golf, basketball, and kid's playgrounds.
Whether you want to see plants, learn from their story, see animals, or play some sports, there is a garden for you.
Also, take into consideration that we at Tukway are pleased to take you, and show you all these great spots, and many more.
Tuk Tuk Tours mentioned in this article