Spectacular August 15th Fair: Join us for Arraial Nossa Senhora do Monte
Published on:
August 14, 2023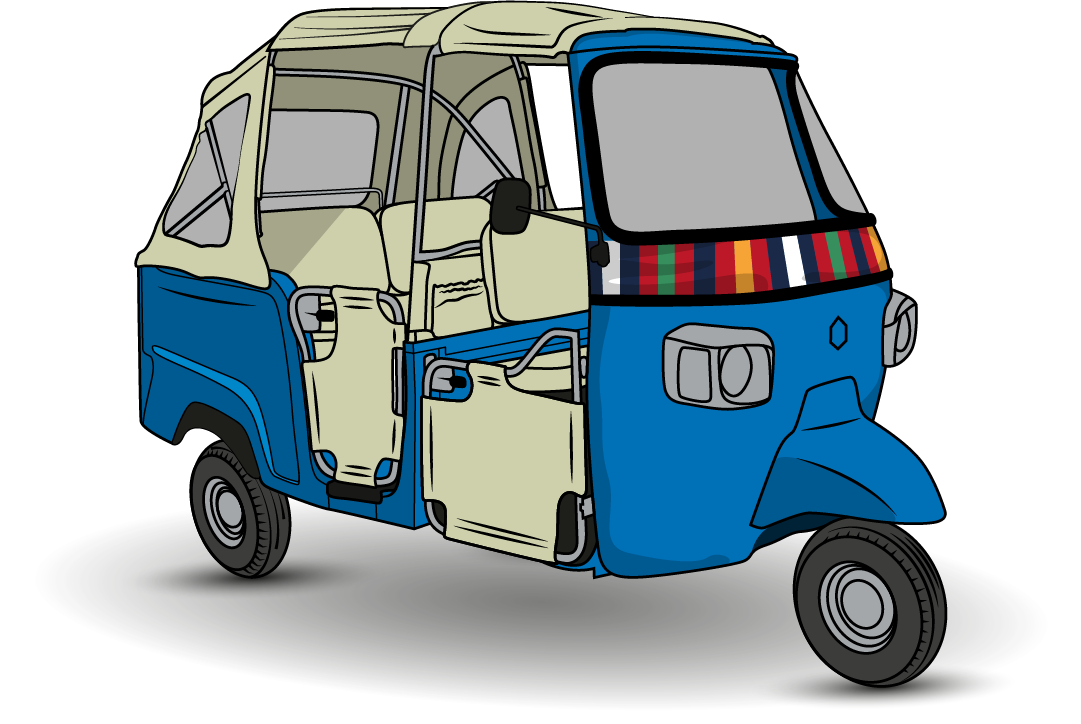 Blog
Spectacular August 15th Fair: Join us for Arraial Nossa Senhora do Monte
Amidst the enchanting beauty of Madeira Island, a unique celebration awaits on August 15th – the Arraial Nossa Senhora do Monte festival, it pays homage to Nossa Senhora do Monte.
Throughout this article we will unravel the essence of this event, highlighting its cultural importance, the festivities it embraces, and the special tuk-tuk tours offered by Tukway that provide an memorable experience.
The Significance of Nossa Senhora do Monte
Deep-rooted in Madeira's heritage, Nossa Senhora do Monte, the island's patron saint, holds a cherished place in the hearts of its residents.
August 15th marks a day of profound significance, celebrating the Assumption of Mary, this holiday is celebrated in many countries around the world, like Austria, Belgium, Croatia, France, Greece, Poland, Portugal, and a few others.
On this day, the spirit of devotion and faith meets with the joyous atmosphere of this Arraial, creating a unique blend of spirituality and celebration amongst locals, and foreigners.
Stairway to Igreja do Monte
A Celebration of Tradition and Festivity
The Arraial in Monte is celebrated in Monte in the city of Funchal, and it transforms the island into a living tapestry of tradition and festivity. The streets on this parish are adorned with ornate decorations, and traditional folk music.
Vibrant costumes, each a testament to Madeira's diverse culture, paint the scene with a vivid palette. In the midst of this vibrancy, Tukway, a one-of-a-kind tuk-tuk tour company, offers an extraordinary way to engage with the festivities.
Embarking on a tuk-tuk tour with us will open the doors to an intimate encounter with the celebrations during this festival season.
As you walk through these picturesque and beautiful streets, you'll be swaddled by this energy of the festivities and the genuine warmth of the locals.
These tours serve as a passport to uncovering the hidden gems of the island, unveiling the cultural and historical layers of the event.
The Dynamic Array of Activities
Arraial Nossa Senhora do Monte unfolds as a multifaceted event catering to diverse interests.
Beyond its spiritual significance, it evolves into a carnival of entertainment.
Processions stand at its core, with an image of Nossa Senhora do Monte carried through the streets with reverence. These processions symbolize the island's faith and collective devotion to the patron saint.
The August 15th festival's repertoire extends to a multitude of engaging activities. Folklore groups take centre stage, showcasing traditional dances and melodies passed down through generations.
Food stalls are presented everywhere with delectable Madeiran flavours, allowing the "festivaleiros" to savour iconic dishes like espetada, bolo do caco, maçaroca assada, poncha, and many others. As night falls, the skies come alive with a breathtaking fireworks spectacle, illuminating the unity and shared delight that this Arraial as to offer.
Cultivating Togetherness
More than a celebration, the Arraial do Monte on August 15th embodies unity and togetherness. It harmoniously brings together locals and visitors, transcending boundaries to create an inclusive experience.
The festival echoes Madeira's spirit of hospitality and camaraderie, fostering an atmosphere where all can partake in the celebrations and feel a sense of belonging.
Monte's View over Funchal City
Discovering the Island's Essence with Tukway
For an amazing encounter with this festivity we offer you an exceptional opportunity.
Embarking on tours like Funchal Old Town & Toboggans, Funchal Old Town and Palheiro Gardens, Monte Gardens & Toboggans, and the customizable My Way tour, you will be able to explore the festival's highlights and soak in the island's charm.
Our commitment to quality and authenticity ensures a truly immersive experience to all our customers.
August 15th Extravaganza
As August 15th approaches, the anticipation for the Arraial de Nossa Senhora do Monte intensifies on the island. This celebration combines Madeira's devotion, traditions, and zest for life.
From the sacred processions to the lively dances, from the mouthwatering delicacies to the dazzling fireworks, the festival embodies Madeira's essence.
We provide you with a unique lens to experience the event, offering an intimate connection with the island's culture and allure.
Whether you seek spiritual resonance, cultural immersion, or the thrill of festivity, the Arraial of Nossa Senhora do Monte on August 15th promises to be an unforgettable experience.
Embrace the unity, relish the traditions, and become a part of Madeira's vibrant fusion, celebrating Nossa Senhora do Monte in a truly exceptional way with Tukway's remarkable tuk-tuk tours.