Charming Monte: A Gem on Madeira Island
Published on:
May 26, 2023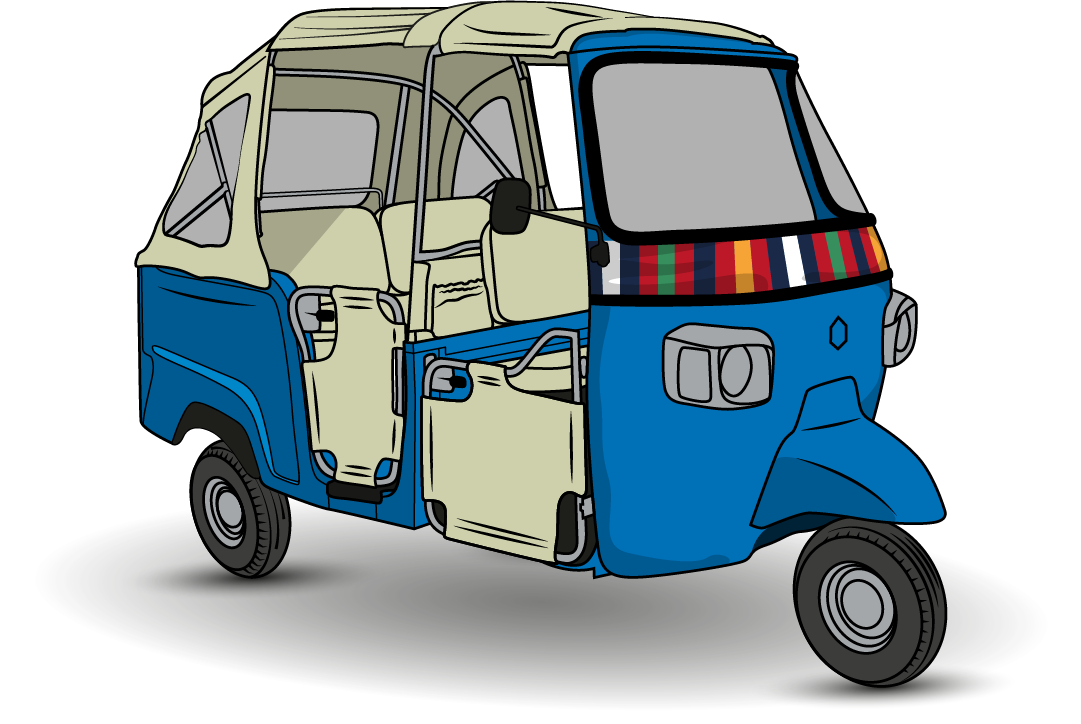 Blog
Charming Monte: A Gem on Madeira Island
Monte, a small haven on Madeira island
Monte is a parish in the city of Funchal on Madeira island and is located 550 above sea level, and just a few kilometres east of Funchal city.
Created in 1565, this beautiful parish is also called by locals Nossa Senhora do Monte. Because of its weather, amazing views, and rich culture, Monte was known for being a summer haven for some wealthy families on the island.
One of the oldest and richest buildings of Monte is also one of the highest attractions in this parish, the main church "Igreja de Nossa Senhora do Monte", was built back in 1741.
In order to visit this mesmerizing parochial monumental church, you can join us on the Funchal Old Town & Toboggans tuk-tuk ride.
Did you know that the most beautiful gardens can be found here?
At Nossa Senhora do Monte, you will encounter gardens and greenspaces that will take your breath away. Some are open to the public, while others you will need to book for entry.
The Botanical Garden and The Monte Palace Madeira Garden, are considered to be two of the most sought out gardens on the entire island, and can both be found in Monte.
If you want to read more about these beautiful gardens and how to get there and when, take a look at this article: https://tukway.com/5-most-beautiful-gardens-in-funchal-madeira/
The History of the Traditional Toboggans Sleds
There are many theories behind the sled rides available to go from Monte all the way down to Funchal city center.
One of those theories claims that these basket cars or toboggans rides were invented in the 19th century because merchants needed an easy and fast way to transport the goods from Monte all the way to the center of Funchal city.
These basket cars travel at a speed between 15 – 38 km from Monte downhill to Funchal, and they are conducted by two drivers, called "carreiros".
In just a matter of minutes, this ride filled with adrenaline promises to be a splendid experience with amazing views of Funchal city, and for the sake of fun.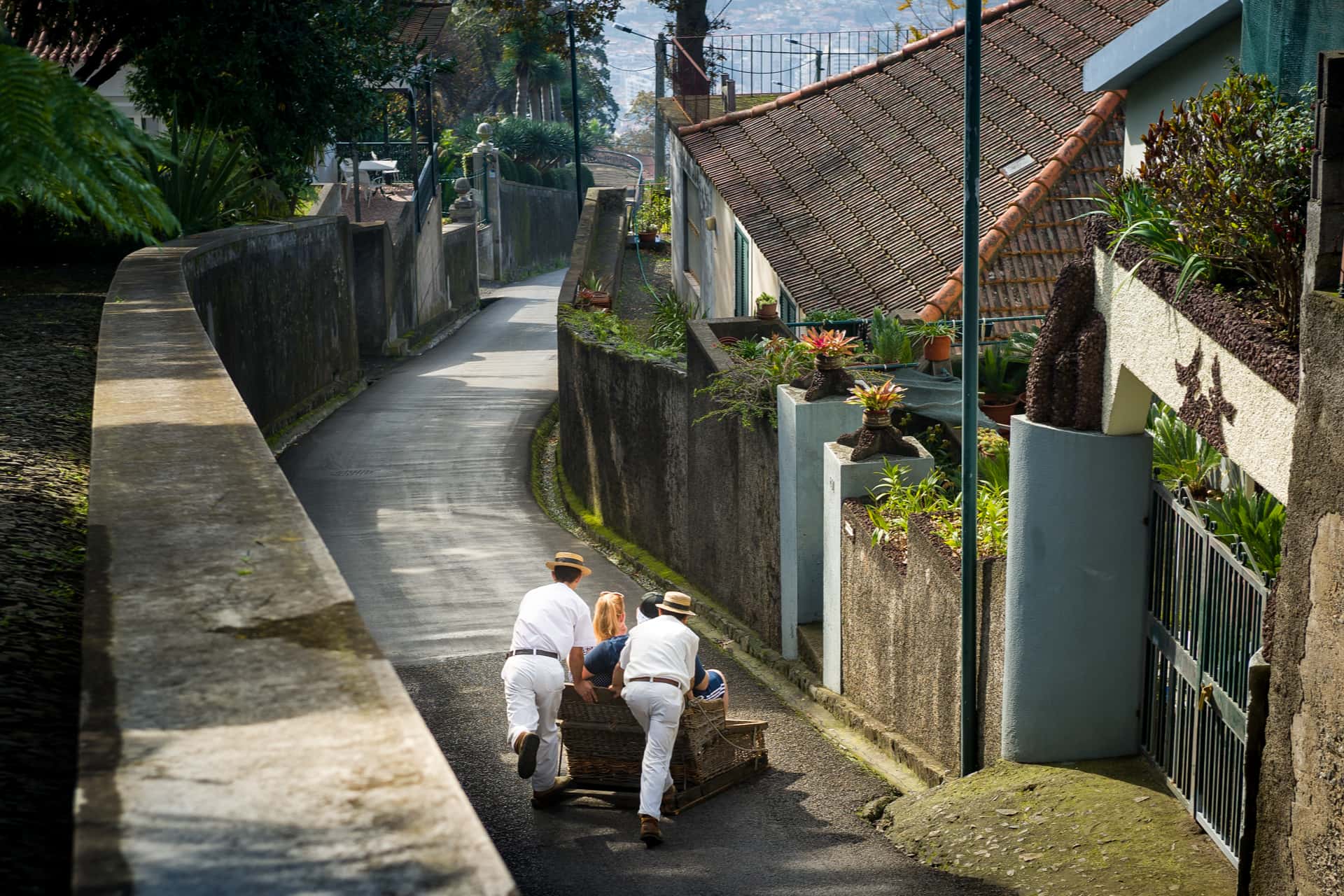 This ride will be one of the most thrilling and exciting of one's life, so if you're thinking of visiting Madeira, or if you are already here, this is without a doubt a mandatory stop and should be added to your wishlist.
Monte in August
This parish is greatly known for its mid-August festivals, named "Arraial de Nossa Senhora do Monte".
A celebration that gathers thousands of people from all over the island, and from other regions as well. They come here to commemorate and show appreciation to the local church.
This great feast is normally celebrated during the 14th and the 15th, many go on a pilgrimage, others attend the mass, while others go to socialize and enjoy the traditional food and drinks at the many stalls available during that time.
There's an experience for everyone, so if August is already on your plans, you should definitely consider going to this exciting and amusing festival.
Afraid of heights?
If you have vertigo or are simply afraid of heights, you might skip this chapter.
One of Monte's highlights is its magnificent clear views of Funchal City and its surroundings. Arriving at Nossa Senhora do Monte, the air turns crispier, and fresher, and the surroundings turn colorful due to its peaceful and beautiful municipal gardens.
Bare in mind that Tukway can bring you from Funchal all the way to the top, and provide you with all the fun facts and juicy history about all that you will see on the way with our Funchal Old Town & Toboggans tuk-tuk ride.
Once up in this magical place, you will find the option to go down by cable car, although it promises to be a remarkable and breathtaking experience we do not advise it for the faint of heart.
Whether you are choosing Monte for its wonderful gardens, its spectacular views, its rich culture, its exhilarating toboggans rides, its cable car fun ride, or even its famous summer festival you will definitely leave with a heart filled with amazing memories, and wanting to know and live more.
We at Tukway are excited to bring you on this journey with any of our fun, exciting tuk-tuk tours packed with educational moments, and lots of laughter.
Tuk Tuk Tours mentioned in this article