Top 10 Exquisite Open Sea Beaches in Madeira
Published on:
July 30, 2023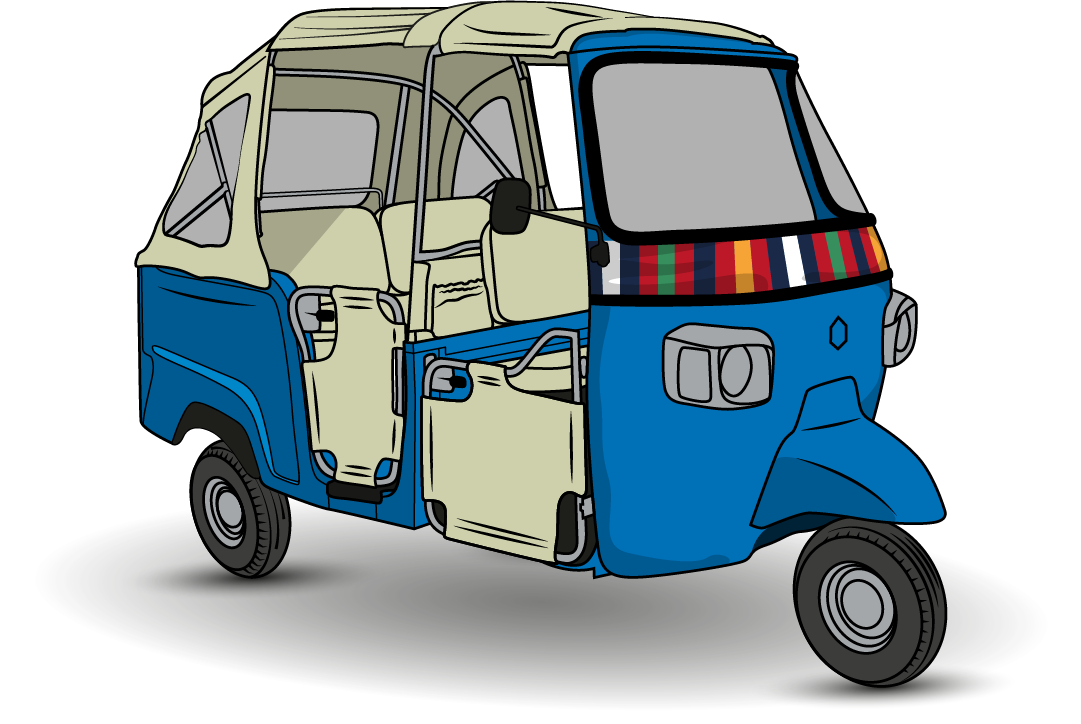 Blog
Top 10 Exquisite Open Sea Beaches in Madeira
If you dream of a serene escape or crave an adrenaline-packed adventure, you've come to the right place.
Tukway is thrilled to present our handpicked selection of the most enchanting Open Sea beaches on Madeira Island.
Each beach on this list holds a unique charm, waiting to captivate every beach lover's heart.
1. Seixal Beach – Your Serene Open Sea Sanctuary
Close your eyes and imagine a place of pure serenity – Seixal Beach, is a hidden gem on Madeira Island's shores. It's a unique coastal paradise, perfect for those seeking peace and quiet.
As you step onto the soft black sand, you'll feel all your worries melt away, replaced by a profound sense of calmness.
Seixal Beach is not just a destination it's an experience that stays with you long after you leave. It's a sanctuary where time stands still, and your worries seem to fade away. The sound of the waves and distant calls of seabirds create a soothing melody that relaxes your mind.
Experiencing this place will be a picture-perfect moment, allowing you to make memories which you'll cherish forever.
2. Machico Beach – Where History Meets Bliss
The Machico Open Sea Sandy Beach is a historical haven on Madeira Island's eastern coast. This golden-sand paradise holds a special place in the island's heart as the site where its discoverers first set foot in the 15th century. Filled with history and natural beauty, Machico Sandy Open Sea Beach invites you to immerse yourself in a world of joy and discovery.
The sight of its golden sands stretching before you is simply mesmerizing. The soft sand beckons you to kick off your shoes and feel its warmth under your feet. Venture into the inviting blue waters, perfect for a leisurely swim or simply enjoy the gentle sun.
The beach's location in the charming coastal town of Machico adds to its allure. Stroll along the promenade, lined with cafes and restaurants, and savour the local delicacies.
As the day nears its end, find a spot on the beach to witness the breathtaking sunset. The sun dips below the horizon, casting hues of orange and pink across the sky, creating a magical backdrop for a romantic evening or a moment of personal reflection.
3. Caniçal Prainha – Your Secret Hideaway
Get ready for an adventure to Caniçal Prainha, a hidden cove nestled between rugged cliffs. It's a treasure only intrepid explorers discover. Embrace the thrill of the journey as you hike through nature's wonders to find this secluded paradise, where you'll feel like you're in your own private oasis.
This Open Sea beach is accessible only by foot, it will be a 15-minute walk from where you park your car, but it will totally be worth it.
On this short walk, you will be able to get into the vibe of this secluded paradise, it almost feels as if you are on a different island itself.
Did you know that some locals say that the weather on this side of the island is just like the weather on Porto Santo Island? It might sound a bit weird, and there's no scientific proof for it, but there have been times when this is actually true.
As the sun kisses your skin when you arrive on this beautiful black sandy beach, you'll know that this hidden haven was worth every step of the journey.
4. Calheta Beach – Your Family-Friendly Open Sea Haven
Bring your loved ones to Calheta Beach, a family-friendly Open Sea beach with its man-made golden sands.
While the kids build sandcastles, you can indulge in exciting water sports or simply savour the delightful ocean breeze. Unwind at beachside bars and cafes, cherishing precious moments with your family and friends.
With golden sands and crystal-clear waters, this sandy oasis resembles a gigantic sea pool, making it ideal for families and beach enthusiasts alike.
One of the remarkable features of Calheta Open Sea Beach is its secluded yet open nature. The surrounding cliffs and rocks create a natural enclosure, shielding the beach from strong currents and waves, giving it a safe and tranquil atmosphere. It's like having a private, protected swimming area where visitors can splash and swim with peace of mind.
Although what sets Calheta Open Sea Beach apart from others is that it offers not just one, but two beaches with the same inviting layout.
Visitors have the option to choose between both sides, each providing the same soft golden sands and clear waters. This layout allows for more space and comfort, even during peak times.
5. Porto da Cruz – Maiata Beach – Where Adventure starts
Porto da Cruz's Maiata Open Sea Beach is every surfer's dream, even if you've never surfed before, watching seasoned surfers conquer the impressive waves will fill you with inspiration. Surrounded by majestic cliffs, this beach offers an adrenaline-filled day by the ocean like no other.
For anyone who is seeking an adrenaline rush, Maiata Beach has it. The powerful waves, created by the Atlantic Ocean, provide an exhilarating playground for surfers of all levels.
As you ride the waves, surrounded by the vastness of the ocean and the towering cliffs, you'll feel like one with nature and a sense of freedom that only the Open Sea can provide.
Even if surfing isn't your cup of tea, this Open Sea Beach in Porto da Cruz offers a host of other beachside activities.
Take a leisurely stroll along the sandy shore, collect seashells, or simply bask in the warmth of the sun while enjoying the breathtaking coastal views.
As the waves crash against the rocks, the symphony of nature's forces creates a mesmerizing experience, inviting you to immerse yourself in the beauty of this coastal paradise.
6. Barreirinha Beach – Funchal – Your Urban Oasis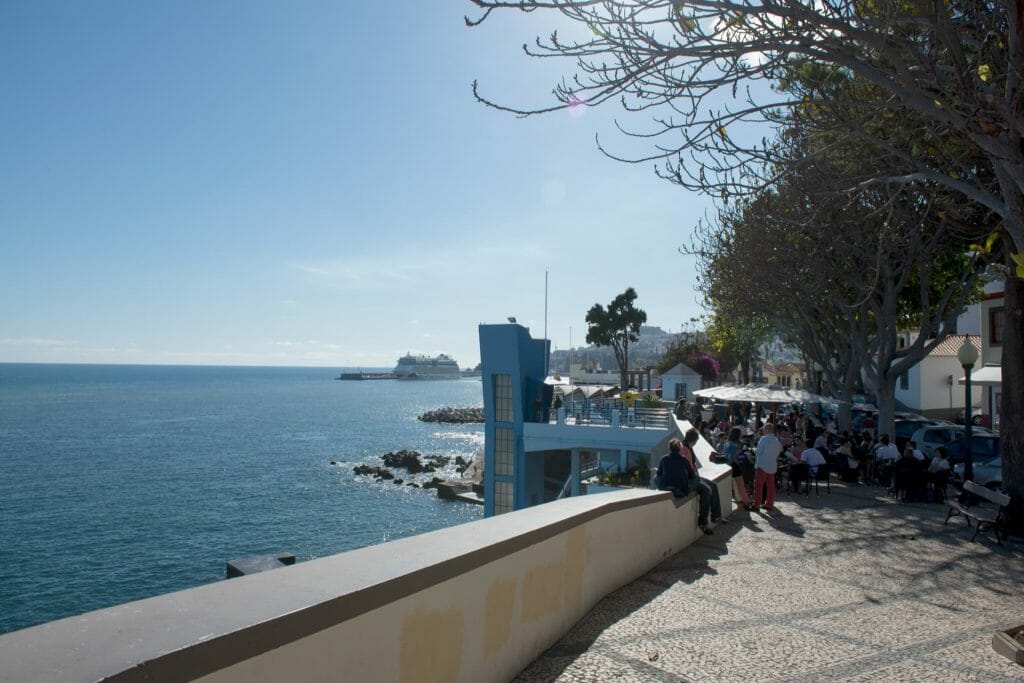 Discover an urban oasis at Barreirinha Beach, located in the heart of Funchal. This man-made lido offers a unique experience with direct access to the Open Sea, alongside a pool area furnished with amazing and comfy sunbeds, perfect for sun lovers.
This combination creates a safe and refreshing swimming experience just steps away from the city's vibrant heartbeat.
Fun fact, our Funchal Express Tour includes a delightful stop at Barreirinha Beach, where you can savour the perfect blend of coastal serenity and city liveliness. Relax at their coffee shop with refreshing drinks and indulge in a variety of amazing delicacies.
Moreover, the beach's location in the heart of Funchal grants easy access to the city's treasures. After a relaxing day at the beach, you can venture into the bustling streets to discover historic landmarks, lively markets, and a myriad of cultural offerings that showcase Madeira's rich heritage.
7. Ribeira Brava – Calhau da Lapa – Dive into Nature's Wonders
Dive into the wonders of nature at Ribeira Brava's Calhau da Lapa Open Sea Beach. Accessible by boat or a moderate hike, this remote cove is a paradise for snorkelers and divers.
Explore the vibrant underwater world and let the colourful fish and mesmerizing rock formations enchant you.
To reach this pristine location, embark on an exciting journey either by boat or by taking a moderate hike. The hike itself offers a chance to immerse yourself in the island's natural splendour before arriving at this hidden coastal treasure.
Once you've reached Calhau da Lapa, prepare to be amazed by the underwater spectacle that awaits you. The clear and calm waters make it an ideal spot for snorkelers and divers alike.
At Calhau da Lapa, the experience gets even better with the presence of a charming restaurant right by the sea. Where you can indulge in a delightful culinary journey, all while enjoying the scenic coastal views and the soothing sound of the waves.
Picture yourself seated at a table with the beach as your backdrop, sipping on a glass of fine wine or a refreshing cocktail while the sun sets on the horizon. The restaurant's prime location allows you to immerse yourself in the peaceful ambience, creating the perfect setting for a truly memorable dining experience.
Whether you choose to enjoy a leisurely lunch or a romantic dinner under the stars, the restaurant at Calhau da Lapa offers a taste of indulgence in harmony with nature's beauty.
8. Caniçal – Ribeira Natal – Your Open Sea Retreat
Experience history at Caniçal's Ribeira Natal beach, adjacent to a historic whaling station. Feel the pebbly beach beneath your feet as you soak in the maritime heritage of Madeira. Take a leisurely stroll along the shore and connect with the island's past.
This Open Sea Beach offers a unique opportunity to immerse yourself in the rich maritime heritage of Madeira.
With its historical whaling station dating back to the 1940s, the beach provides a fascinating glimpse into a bygone era. Whaling was once a crucial part of Madeira's history, shaping the island's economy and culture. Although whaling is no longer practised here, the remnants of the station serve as a reminder of the island's seafaring past.
The beach's rugged coastal landscape and crystal-clear waters create a picturesque and serene environment.
The pebbly texture of the beach adds to the sensory experience as you explore the shoreline. Unlike some of the more crowded tourist spots, Ribeira Natal Beach provides a tranquil retreat, perfect for unwinding and connecting with nature.
This maritime retreat provides an experience that intertwines history, culture, and nature.
9. Zimbralinhos – Porto Santo – Your Secluded Escape
Away from the busy tourist spots, Zimbralinhos Open Sea Beach in Porto Santo offers a tranquil and secluded hideaway for those seeking peace and serenity. With its soft sand, gentle waves, and untouched beauty, this cove promises to be an escape from the crowds and a chance to embrace solitude in its most captivating form.
Zimbralinhos Beach is known for its untouched natural beauty, its crystal-clear waters and a sense of raw coastal charm.
This intimate and hidden gem makes it an ideal destination for couples seeking a romantic getaway. Whether it's a leisurely walk along the shoreline, a beach picnic, or watching the sunset hand-in-hand, this cove sets the stage for memorable romantic moments.
For those in search of an escape from the hustle and bustle of tourist hotspots, Zimbralinhos Open Sea Beach in Porto Santo will offer you the perfect secluded retreat.
10. Ponta do Sol Beach – Your Sunlit Paradise
Embrace the perpetual sunshine at Ponta do Sol Open Sea Beach, known as "Sunpoint." With its black sand and pebbles, this beach offers the ultimate relaxation.
As soon as you set foot on the soft black sand that lines the shore, you'll immediately feel a sense of tranquillity wash over you.
The beach's dark volcanic sands, a testament to the island's volcanic origins, provide a stunning contrast against the clear turquoise waters that gently lap the shore.
As the sun sets, the beach comes alive with a different energy. The soft glow of the lights of the town illuminates the coastline, and the sound of waves crashing against the shore sets the ambience for an amazing evening.
Ponta do Sol Open Sea Beach is not just a destination, it's an experience that nourishes the body, mind, and soul.
It's a place where time slows down, worries fade away, and all that matters is the beauty of the moment.
As we bid farewell to this unforgettable expedition through Madeira's enchanting Open Sea beaches, we hope that you are filled with a sense of anticipation and excitement. Each beach has its own unique personality to share, offering a distinct experience.
There is no perfect beach because all are uniquely perfect in their own imperfections, and we promise you that you will live amazing and diverse experiences in any of them.
When you are ready to embark on your Madeira beach adventure, allow Tukway to be your trusted guide through some of our top favourite Open Sea Beaches on the island.
It's important to note that our tuk-tuk tours will currently cover only the ones in the Funchal area, but who knows where we might take you in the future.
Whether you seek serenity, adventure, or a harmonious blend of both, these coastal gems eagerly await to extend a warm welcome.
Prepare yourself to create timeless memories at Madeira's exquisite Open Sea beaches. Reserve your trip with Tukway today, and let the captivating journey commence!
Tuk Tuk Tours mentioned in this article