Cabo Girão - Skywalk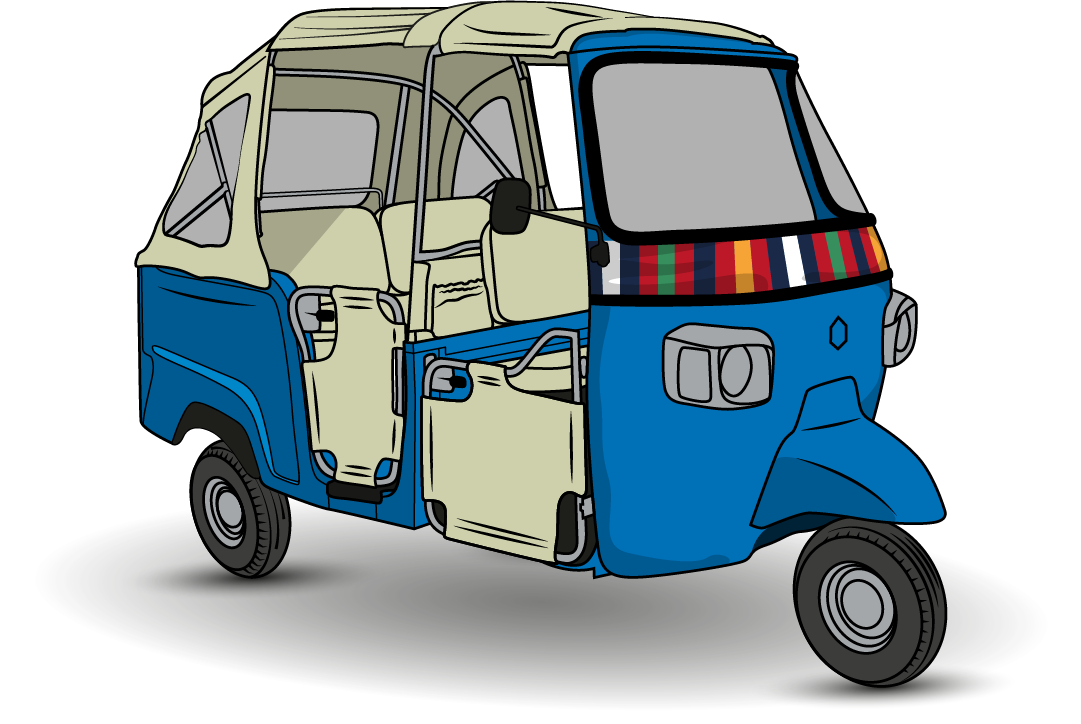 Visit one of the most mesmerizing attractions the island has to offer
Starting at the Lido's Avenue
The Cabo Girão - Skywalk tour begins at a designated meeting point, it will then continue towards one of the most known avenues of the capital of Madeira.
This avenue is called Lido and is one of the most touristy areas in Funchal filled with restaurants and hotels. It is also known as having the best beach facilities in Funchal, so if you are in for a dive consider our advice later.
If you choose to join us on the Cabo Girão tuk-tuk ride with us, you can expect to observe one of the best views the island has to offer.
Tukway not only provides a smooth and fun tour but also will provide knowledge about all the most important places about the trip.
Come prepared
Going on this tuk-tuk ride, we advise our guests to come equipped with fully charged batteries on their phones and/or cameras to take some shots of their journey with us to remember by later.
Through the course of this journey, your expert Tukway driver/storyteller will provide you with the most fun and curious facts about the island. So, you can expect to make a few small and brief stops just to admire and absorb all the beauty that Madeira Island has to offer.
Cabo Girão the highest viewpoint in Europe
Going towards one of the most mesmerizing attractions of the entire island. This place is called Cabo Girão and is known for having one of the best views. The Cabo Girão Viewpoint is a 2-minute walk from Village Cabo Girão.
We will take you to the highest viewpoint of Europe, with an incredible elevation of 580m and being famous for its suspended glass platform. Definitely not a view for the faint of heart.
The glass platform makes it possible to look at the panorama and make you feel as if you are walking on top of the cliff. It presents an astonishing view of Fajãs of Rancho and Cabo Girão.
From up there you will be able to observe magnificent panoramic views of the ocean and the city of both Funchal and Câmara de Lobos.
This spot is also used for paragliding and base-jumping, due to its altitude and positioning.
A famous YouTube video was recorded on this cliff, where you can watch an unforgettable motorbike jump by parachutist Mário Pardo.
Fun fact, when on top of the cliff, one can observe several volcanic cones in the region of Funchal and amphitheater morphology, facing south, originated by lava flows from the high areas of the island.
Condé Nast Traveler chose Cabo Girão as the fifth-best viewpoint in the world, due to its astonishing splendour and its unique surroundings.
Nearby you will be able to find the Chapel of Our Lady of Fátima, built in 1951 and is one of the island's main pilgrimage sites.
The most interesting Fishing Village
The tour concludes near your original departure point, just 5 km east of Funchal where we can find a traditional village, called Câmara de Lobos. This city is greatly known for its fishing port.
Its picturesque and well-preserved streets are screaming to be seen and explored by our tuk-tuk friends.
This small town is filled with great food, drinks, culture, and so much history to be told, you won't regret joining us on this tuk-tuk tour ride.
Moreover, this small fishing town is now being recognized by a great social project. With this project, the municipal chamber was able to reduce and reuse plastic.
They did that, by turning this waste into decorations, giving the streets more colour and character. To conclude this project, it took six months and a signifying group of people.
Lastly, the tour concludes near your original departure point.
We promise to reveal one of the most wonderful sites the island has to offer. So, come explore, with us, at Tukway. 
If you wish to know more about this fishing village, we have the Câmara de Lobos tour.
Photography by: Francisco Correia
Read More
Highlights
Doca do Cavacas - Natural Swimming Pool
Câmara de Lobos - Fishing Village
Highlights
Doca do Cavacas - Natural Swimming Pool
Câmara de Lobos - Fishing Village
Included
Pick up & drop off anywhere within Funchal
Not Included
Pick up & drop off outside Funchal (upon request/ additional cost)
Food and drinks (upon request/ additional cost)
Tickets for tourist attractions are extra cost
Cabo Girão - Skywalk