Câmara de Lobos, what's so special about this beautiful small town?
Published on:
April 30, 2023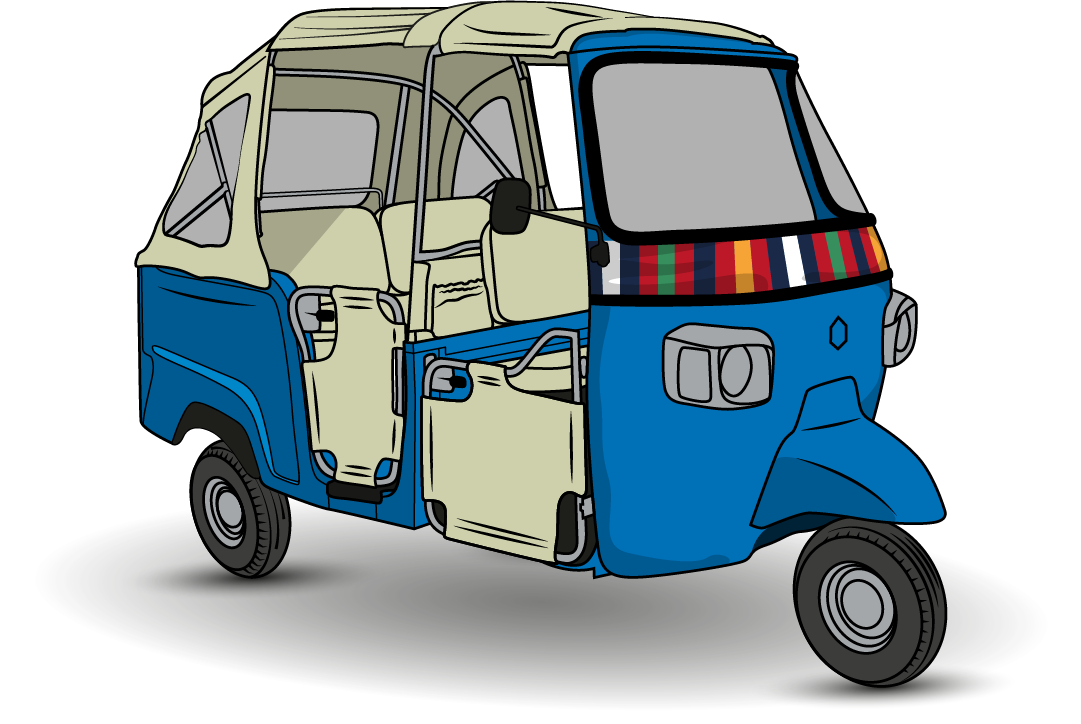 Blog
Câmara de Lobos, what's so special about this beautiful small town?
The "It" destination whilst visiting the island
Câmara de Lobos is a small town located on Madeira Island in the Atlantic Ocean. It is located just 5km away east of the capital city of the island, Funchal.
This not-so-small town for the island is best known for its colorful boats, green hills filled with banana trees, scabbard fish, and the best Poncha.
This is a go-to destination for everyone who comes to visit the beautiful island of Madeira, either you are going to go for a Poncha drink, for their great espetada dishes, or by the famous Cabo Girão view.
This small town is simply packed with amazing hidden gems, you just need to know where to look, so count on us to show you all with our Câmara de Lobos tour or even our Cabo Girão – Skywalk tuk tuk tour.
What is the meaning behind the name "Câmara de Lobos"?
The literal definition of the name Câmara de Lobos is "Chamber of the Wolves".
It might sound weird, even for locals because there are no wolves in there, although the name refers not to the wolves, but the sea lions.
Sea lion, these species are commonly found on Madeira island's coast, and they were once seen relaxing on the rocks nearby the coast by João Gonçalves Zarco.
He alongside Tristão Vaz Teixeira, and Bartolomeu Perestrelo discovered Madeira island in 1419.
When they discovered the island back in 1419, they saw many sea lions seeking a home in the caves of the beautiful town of Câmara de Lobos, which is where it got its name from.
Also, due to the fact that they sought protection under the rocky coast, which was like a super comfortable bed and house for them.
Unfortunately today you can only find monk seals, and these beautiful creatures can be found in the desert islands in a marine reserve around the desert islands.
Churchill in Madeira
Few know about this fun fact, but back in the year 1950, Winston Churchill spent 12 days on Madeira island, which led him to leave his footprint in the tiny fishing town called Câmara de Lobos.
On board, the ship "Durban Castle", Churchill the once-called Prime Minister of the United Kingdom came to visit the beautiful island in the Atlantic Ocean, called Madeira.
Little did people know that he would still be remembered and talked about until this day, because of his art and not so much his politics.
During his vacation, he went to visit the small town of Câmara de Lobos, which left him head over heels for the fishing town. Right then he decided he needed to mortalize all that.
Nowadays a painting of his can be found in Câmara de Lobos and is cherished and adored by many.
A view worth 1800 visitors per day!
Not far from the center of Câmara de Lobos, we can encounter the famous parish Cabo Girão, with one of the highest cliffs in entire Europe.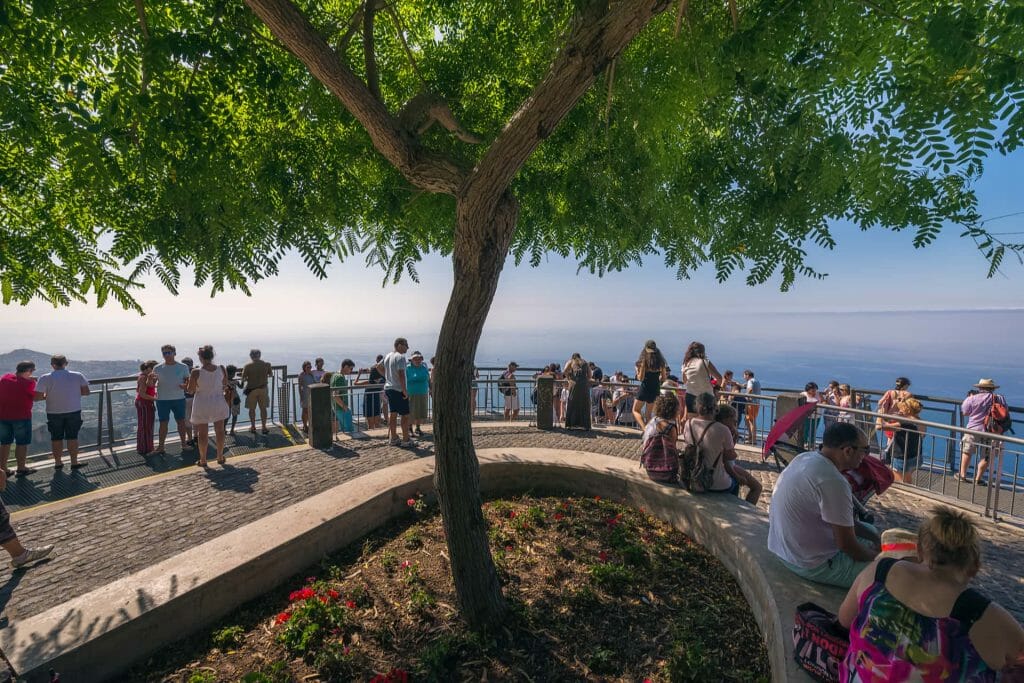 Moreover, the Cabo Girão viewpoint receives daily around 1800 visitors, because it truly has one of the best views of the entire island.
Besides the fact that it has a mesmerizing view of Funchal city, it also has a platform that allows you to feel as if you are hanging in the sky by a glass platform, but take into consideration that it is all very safe to be on top.
The Cabo Girão viewpoint is not only recognized by its panoramic views, but also for crazy videos of people paragliding and base-jumping from up there.
Tukway offers you an opportunity to visit all these major sights and show you the best places to take beautiful and memorable pictures definitely a once in a lifetime experience.
Food, drinks, culture
Câmara de Lobos with a population of around 35,666 people in an area of 52.15 km² has always been known for its amazing food (filete de Espada), their amazing poncha, green hills covered with banana trees, their small port filled with picturesque fishing boats, and their small beautiful town roads.
The famous Madeira wine is produced in this town, almost 62% of the grapes collected in Madeira to produce the wine come from Câmara de Lobos, which might be due to its beautiful sunny disposition throughout the entire year.
Moreover, the small parish is also a very active fishing village, much of the population there lives off fishing until today.
In fact, is the fishing of the black scabbard fish that portrays the main visuals of the city, and inspired some festival names, such as "Festa do Peixe de Espada Preto".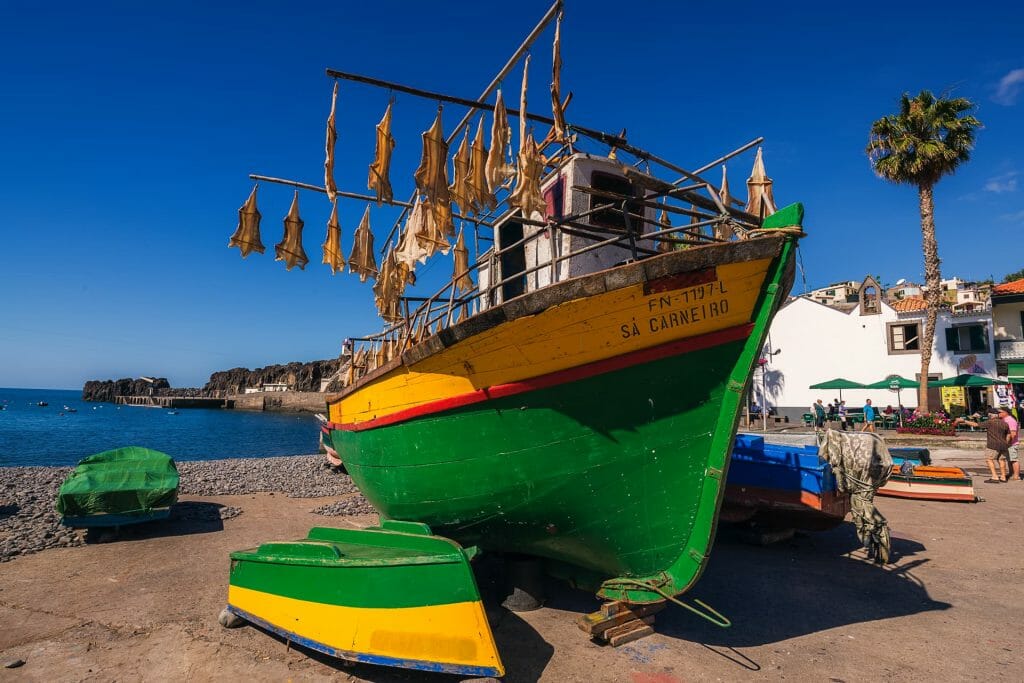 Many come to celebrate during summer, with many food courts showing off the best cuisine of the city and their best beverages. Truly a party to remember.
This small town is filled with great food, drinks, culture, and so much history to be told.
All of these fun facts, sights, and secret places can all be known when you book a tuk-tuk tour with us, either you choose our Câmara de Lobos, Cabo Girão tour, count with us to show you the best that Madeira has to offer.
Tuk Tuk Tours mentioned in this article