Your Next Tuk-Tuk Trip – Ultimate Top 6 Items to Pack
Published on:
July 16, 2023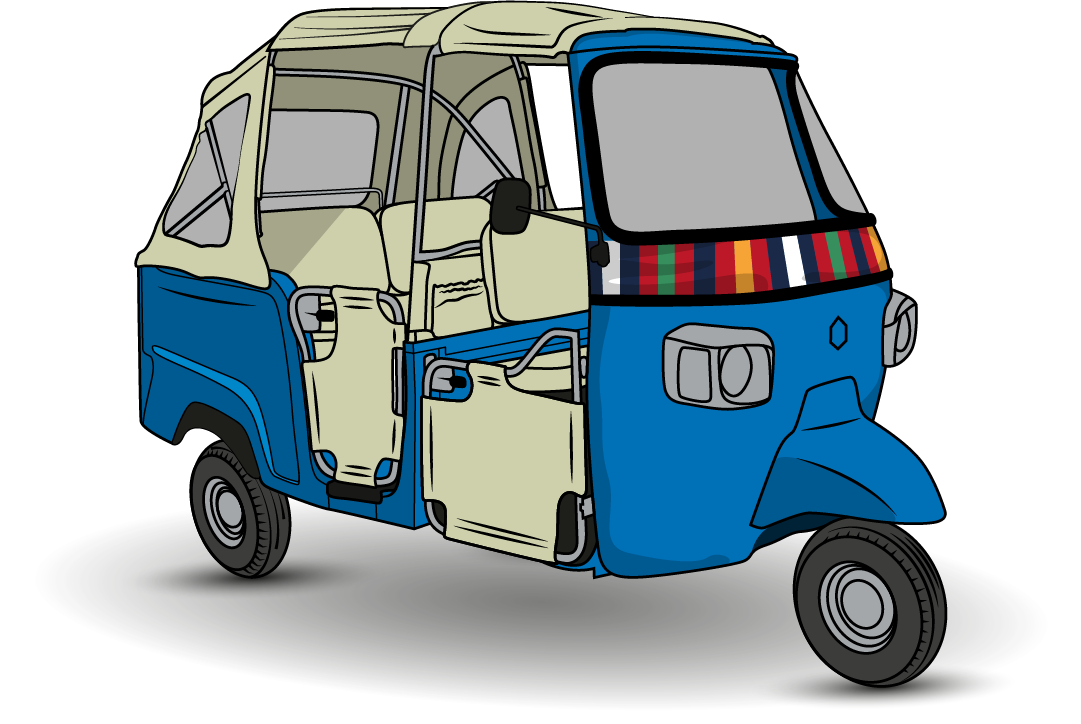 Blog
Your Next Tuk-Tuk Trip – Ultimate Top 6 Items to Pack
When planning for your next Tuk-Tuk trip adventure you should have some essential items into consideration.
It's important to ensure that you have all the necessary items to make this journey comfortable, enjoyable, and hassle-free.
We listed some items below that we believe to be essential if you are considering joining us on your next vacation on Madeira Island.
By the end of this article, we hope you feel that you know all that you need to pack to embark on your next tuk-tuk trip with Tukway.
1. Comfortable Clothing and Footwear:
When embarking on a Tuk-Tuk experience, it is vital to wear comfortable clothing and footwear. We would advise you to opt for lightweight, breathable clothing that allows freedom of movement, especially during spring and summer time on the island.
Madeira Island is known to have microclimates, and this can be a little bit unpredictable. So, we advise you to pack layers, like a light jacket, for cooler evenings, or in case it rains.
You can also bring a hat or cap, and sunglasses for added comfort because this will help you protect yourself from the sun and UV rays during the hot summer days on the island.
As for footwear, choose sturdy and comfortable shoes suitable for walking and exploring the various attractions along the way.
Take into consideration that closed-toe shoes might be better, given the fact that you might visit places such as the Miradouro da Eira do Serrado, with our Nun's Valley tour, where you will have the opportunity to see the amazing view over the small parish of Nuns Valley, amongst other spots that might be more comfortable to walk with these type of shoes.
2. Sun Protection Essentials:
Madeira Island is known for its sunny and pleasant weather, making sun protection a top priority during your Tuk-Tuk trip with Tukway.
Although you will be inside Tukway's tuk-tuk ride, make sure to pack sunscreen with a high SPF to shield your skin from harmful UV rays.
We also advise you to apply it generously and reapply throughout the day, especially because, when going on a Tuk-Tuk trip with us, expect to make some pit stops that will make you never want to leave like Cabo Girão – Skywalk.
Additionally, some people like to pack a lightweight, portable umbrella or a wide-brimmed hat to provide extra shade and protect themselves from direct sunlight.
3. Camera and Binoculars:
Madeira Island offers stunning vistas, breathtaking landscapes, and unique wildlife encounters that you won't want to miss capturing. That's why we believe that bringing your camera or smartphone to immortalize those unforgettable moments along your Tuk-Tuk trip is mandatory.
We designed Tuk-Tuk trips to be memorable from beginning to end, so be ready to capture some awe-inspiring viewpoints, charming villages, and vibrant flora and fauna of Madeira Island with Tukway's best tours.
If you are a nature enthusiast, you might also consider bringing binoculars to observe the diversity of Madeira's one-of-a-kind species. Binoculars can definitely help enhance your overall experience when looking for these special species, and allow you to appreciate the island's natural beauty up close.
4. Snacks and Water:
Exploring the wonders of Madeira Island with Tukway can take one hour, or up to half a day depending on how long you want your adventure to be. We offer a variety of tours, but also the opportunity for you to personalize your own Tuk-Tuk trip.
To keep your energy levels up, we advise you to pack some light snacks like bars, fresh fruit, or dark chocolate depending on your taste. These portable and nutritious options will provide a quick boost whenever hunger strikes.
Additionally, having a bottle of water on hand will help you keep hydrated and refreshed throughout the entire journey.
5. Cash and Identification:
While many places on Madeira Island accept credit cards, it's advisable to carry some cash for small purchases, such as local snacks or souvenirs. So, make sure to have some coins as well for other small fees.
Always carry a valid form of identification, such as your passport or ID card, as it may be required for certain activities or attractions along your Tuk-Tuk trip.
6. Maps and Guidebooks:
Although Tukway provides expert guides and knowledgeable drivers, it's always a good idea to carry maps or guidebooks of Madeira Island. These resources will give you a broader understanding of the region's history, culture, and attractions, allowing you to make the most of your Tuk-Tuk trip with us.
Also if you have any questions regarding Madeira Island or our Tuk-Tuk ride be sure to make it during your tour with us.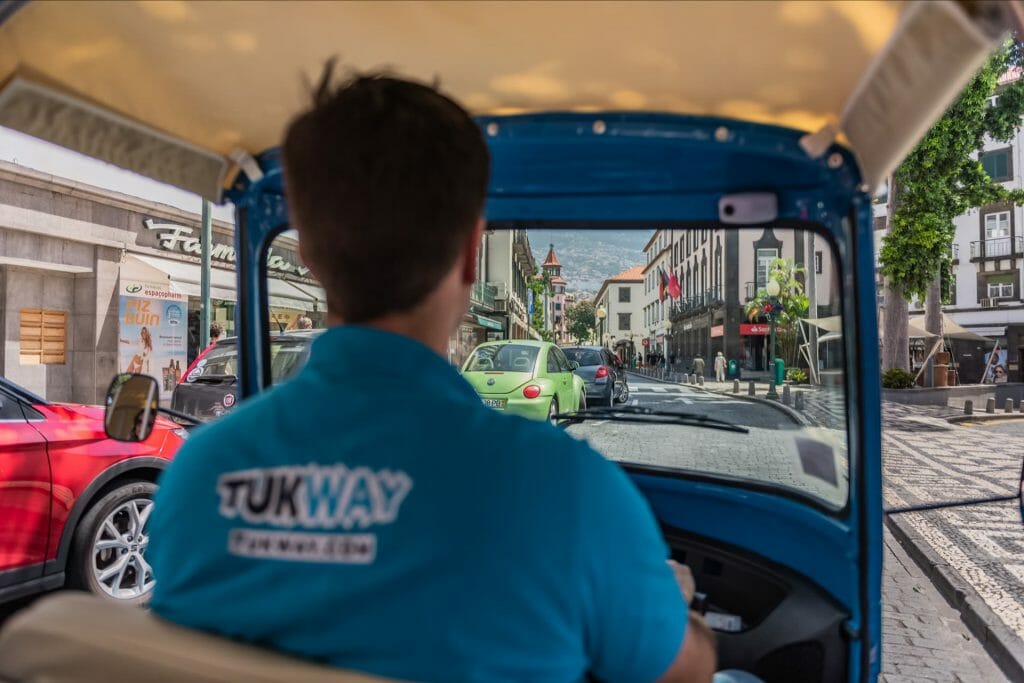 As you prepare for your Tuk-Tuk trip with Tukway on Madeira Island, packing the right essentials is crucial to make the most of your experience.
From comfortable clothing and sun protection to cameras and snacks, each item plays a significant role in ensuring you have a memorable adventure.
Don't forget to bring a sense of curiosity and excitement as you embark on this unique journey through the captivating landscapes and hidden gems of Madeira Island.
We hope to see you soon!
Tuk Tuk Tours mentioned in this article